Saša Novarlić
Founder & CEO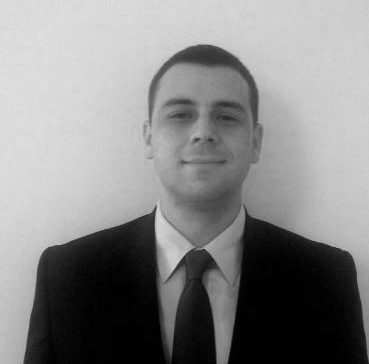 Strategija razvoja i rasta Internet prisustva
Kreiranje i implementacija Internet Marketing plana
Analiza postojeće situacije poslovanja na Internetu

Kreiranje i razvijanje brenda
Statistička analiza podataka i informacija
Faculty of Organizational Sciences – University of Belgrade
VII-1, Master – Computational statistics and Operational research
2012 – 2013
Faculty of Finance and Banking
VII, Finance and Banking Manager – BSc in Economics
2007 – 2010
Belgrade Business School – Higher Education Institution
VI-1, Major in Marketing
2003 – 2006
V Economics high school Belgrade
IV, Economist
1998 – 2002
I'm a Internet/marketing/sales oriented individual with 10 years' experience working on Website Development and Internet Marketing and 9 years' experience working in Piraeus Bank and Eurobank mostly on sales positions as Relationship Manager. Within last few years I succeeded to improve my skills in direct selling, negotiating, cold calling, the closing (sales) etc. With dozens of cold callings per day and dozens of meeting's per month, I had the privilege to meet and talk to hundreds of small and medium-sized enterprises.
Also, due to digital age we are living in, my old passion from my very first personal computer is sales and advertising via the Internet.
So I have mastered skills like Website Development, Digital Advertising, Search Engine Optimization, Social Media Marketing, Email Marketing, Web Analytics etc. It was very interesting to me, "Internet" – free knowledge at your fingertips, so I managed out of curiosity to learn quite number of software programs and last year I have succeeded to earn Google AdWords and Google Analytics Certificate through Google Learning Platform.
Colleagues know me as a highly motivated person with great enthusiasm and positive attitude and a person who can always be trusted to come up with a new approach. I spend a lot of time understanding the business and the audience before suggesting any move or idea. I can (and often do) work well alone, but I'm at my best collaborating with others.
I'm truly passionate about my work and always eager to connect with other people. While I enjoy all aspects of my sales and digital advertising work, I think my favorite stage of the day is working with the client (owner or director) to understand his or her business objectives. As we go through that collaborative process, the ideas start to flow and that's always the fun part
objave